Web Content Display
Web Content Display
Web Content Display
Web Content Display
Podsumowanie konferencji
IAS Meeting of Sedimentology, Kraków 2015 był największą, jak dotąd, konferencją geologiczną w Polsce. Wzięło w nim udział 690 delegatów z 45 krajów.
Reprezentowano 301 różnych instytucji z branży geologicznej.
Przedstawiono 342 referaty oraz 236 posterów. Najlicznejszą grupą byli Polacy (159 osób), potem Chińczycy (95) i Brytyjczycy (62). Po nich kolejno Włosi (59), Hiszpanie (41), Niemcy (36), Amerykanie (26), Węgrzy (20) oraz wielu, wielu innych.
Dziękujemy wszystkim Sponsorom oraz tym, którzy w jakikolwiek sposób pomagali w organizacji spotkania!
Files
IMS 2015 Guidebook for field trips
A8 Appendix to the field trip B8
Photos
Invitation
Archival content
!!! Every-day lunch is included in the Meeting fee !!!!
COCARDE travel grants: results
We have more than 550 delegates registered and almost 700 abstract submitted yet!
New deadline for abstract submission and early-bird payment expires 15th March.
You can now contact boguslaw.kolodziej@uj.edu.pl for acceptance of submitted abstract before making a payment.
Second Circular available.
We are most honoured to invite you cordially to Kraków, the cradle of Polish sedimentology, for the IAS 31st Meeting of Sedimentology to be held on the 22nd-25th of June 2015.
Kraków will host an IAS meeting for the second time, 29 years after the IAS 7th European Meeting in 1986. The IAS annual meetings are an excellent opportunity to share research experience and progress in ideas, to discuss all new hot or controversial topics, to initiate collaborative projects, and also to become acquainted with the sedimentary successions and their studies in the host country.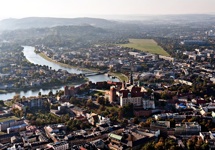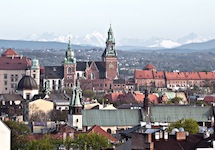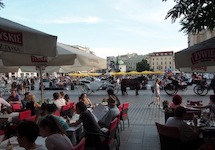 Web Content Display
Web Content Display

The late June in Kraków - an architectural pearl among the medieval central European cities - is still the time of an active academic life, when the city is full of its students and the wave of tourists is just starting to swell.
The city of Kraków is geologically located at the boundary of the young Carpathian Mountains and the old European Platform, with a plethora of sedimentary rock successions and research issues. This location allows us to offer you a wide range of topics for the pre- and post-meeting field trips.

Web Content Display
Web Content Display
Web Content Display
Web Content Display

See you then in Kraków!
For the organizing committee,
Michał Gradziński